Post by Potatoprime on Jan 7, 2012 14:20:30 GMT
Of the four Prime figures I got this week Cliff is the only Takaratomy version and , In my opinion theres no difference in paint quality between it and the Hasbro release toys. In fact the Hasbro Starscream figure surpasses it .
Unlike the Hasbro toys the Takomy ones come packed in robot mode without the silly cardboard rock display stand. I'll be starting with the vehicle mode.
In alt form Cliffjumper is a red muscle car with silver highlights. Anyone who has the C.H.U.G. Sideswipe will know just how much that shade of red pops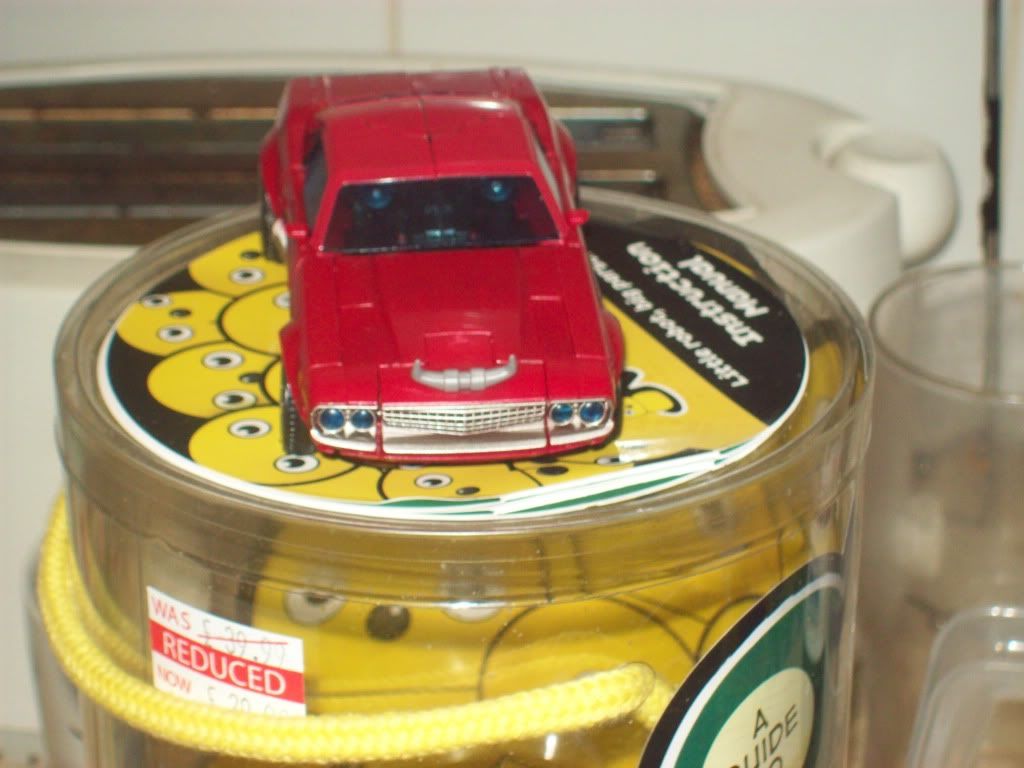 the bumpers ,wheel rims and exaughsts on the sides are done in silver with a tiny chrome Autobot logo on the left . This is the only Bot logo on the entire figure. The horns are made of soft rubbery plastic for safety reasons.all the windows are translucent blue
Transformation is excellent with a few new steps for a car moded bot. The sides of the car rotate and fold in half to form the legs while the back wheels fold round to bulk up the forearms. The way the front bumper splits up to form the waist piece is also very cool.
Getting the bot back into car mode though can be a pain as it can be hard to get the panels to line up so that they stay together.
Bot mode is fantastic. Black is introduced into the colour scheme to break up the red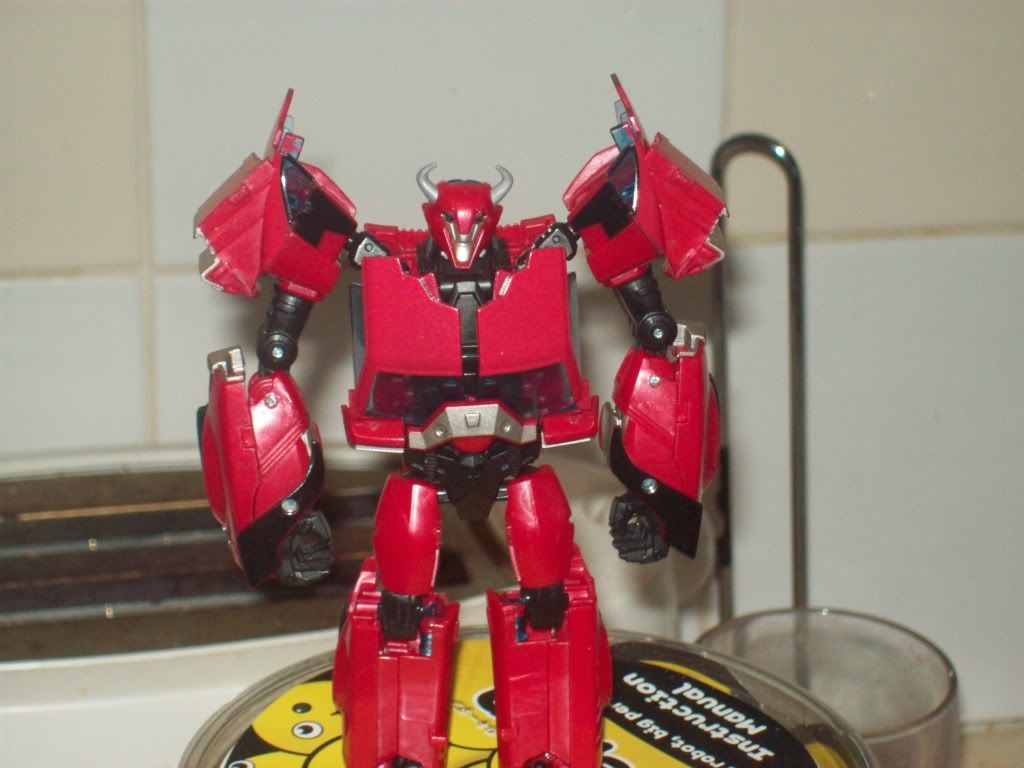 The head sculpt is pretty much dead on the screen model with extra paint added to the eyebrows to make them stand out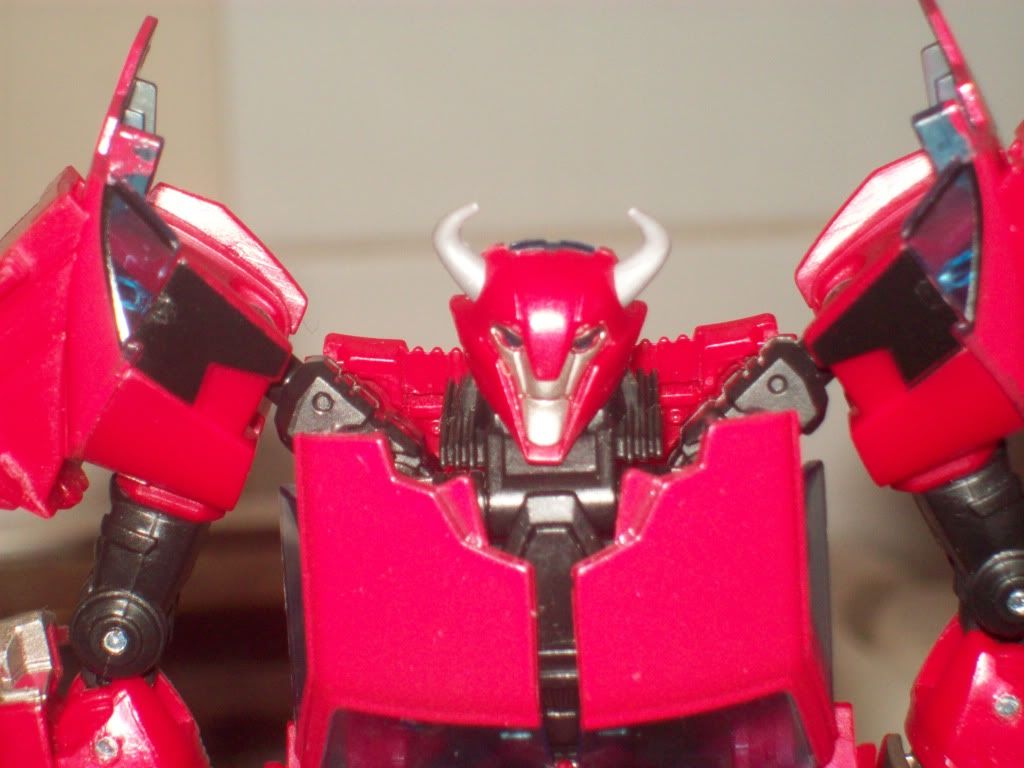 The entire bot mode feels very close to the screen portrayal with only a few details on the back missing . I do like the detailing on the feet that make them look like bulls hooves
For articulation Cliffjumper has balljointed neck and shoulders, bicep swivel, double hinged elbows,Wrist rotation, Ball jointed hips ,good knee hinges and the feet are on ball joints. No waist joint sadly due to the transformation.
In bot mode Cliff has a gimmick in his forearms. open the arms and flip in the hands to reveal the triple barreled cannons he uses in the show.
All in all Cliffjumper is a very nice figure Judgeing from the pictures i've seen of the second mold he is to recieve this one is much nicer and more screen accurate. He's not the nicest of the four prime toys I have so far (that honour belongs to Starscream)but He's a close second well worth ading to your prime collection. 8/10 (marks lost due to the fiddly nature of getting him back into car mode .