Post by Potatoprime on Aug 24, 2009 12:12:22 GMT
These are in my opinion where Hasbro got the legends concept right. New representations of the smaller characters as opposed to shrunken down version of larger ones.
I bought the 2 Henkei three packs as the individual legends figures are something akin to hens teeth.
So the 2 packs are, the spy minbot team of Warpath,Wheelie and Cosmos. And the assualt minibot team of Brawn, Beachcomber and Cliffjumper. Personally I would have put beachcomber in the spy team and Warpath in the assault team.
Lets start with the spy team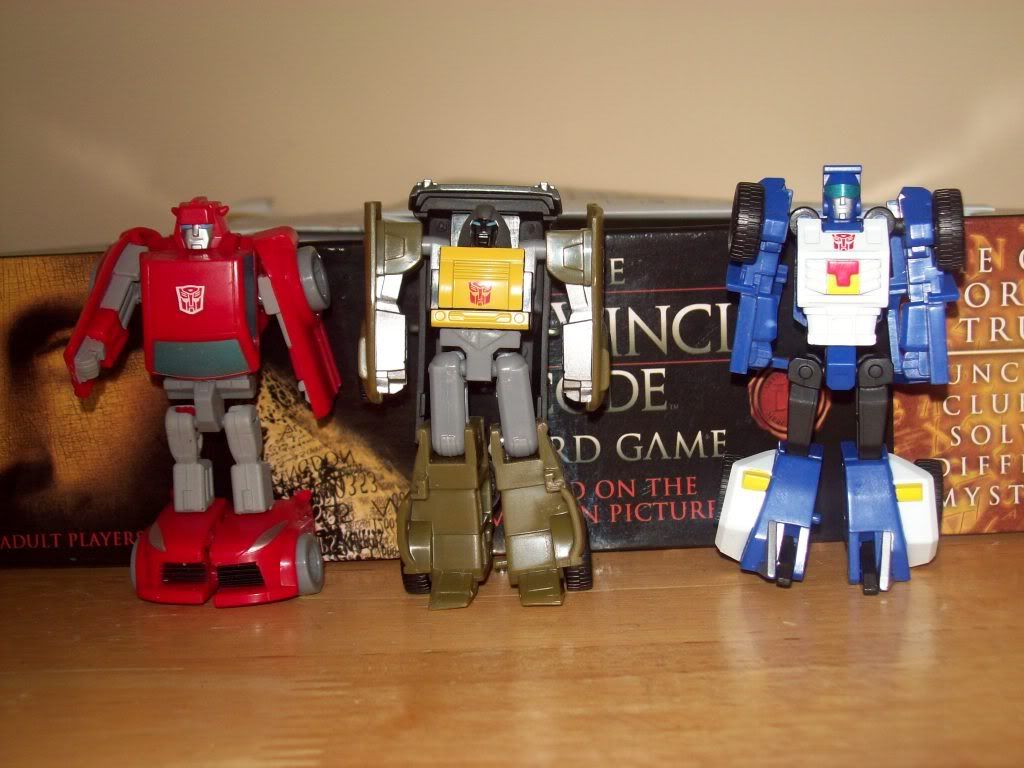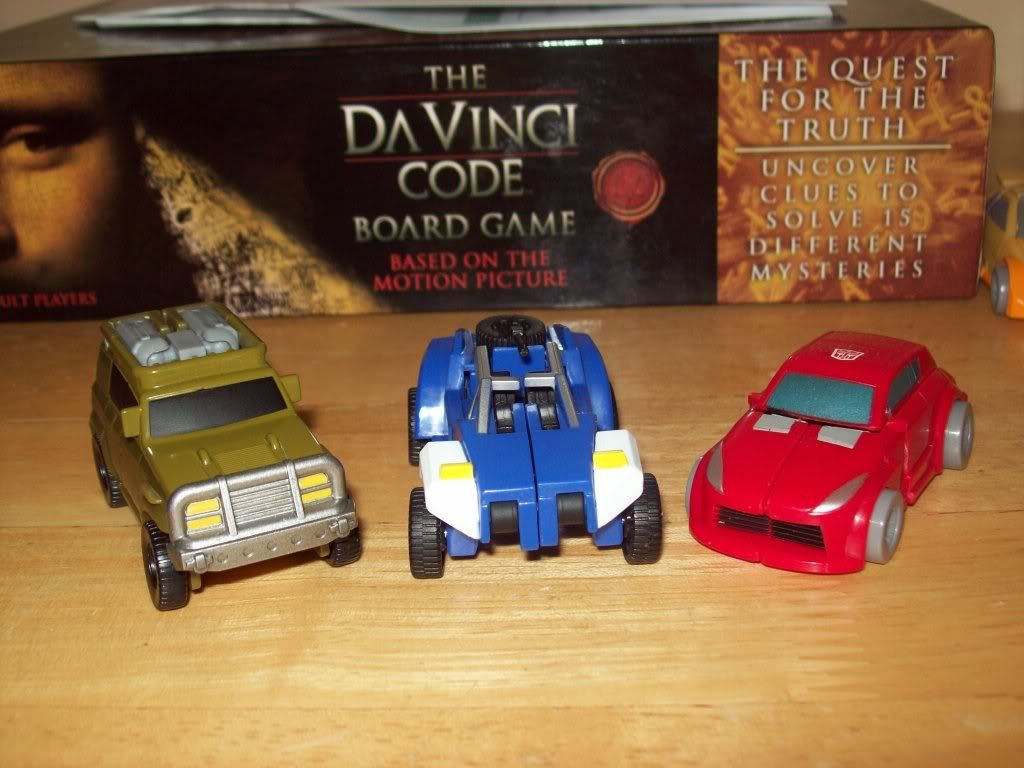 First up is Brawn. The best bot in this set as far as I;m concerned. This release is much closer to the cartoon look of Brawn as opposed to the much darker green and orange of the Universe release.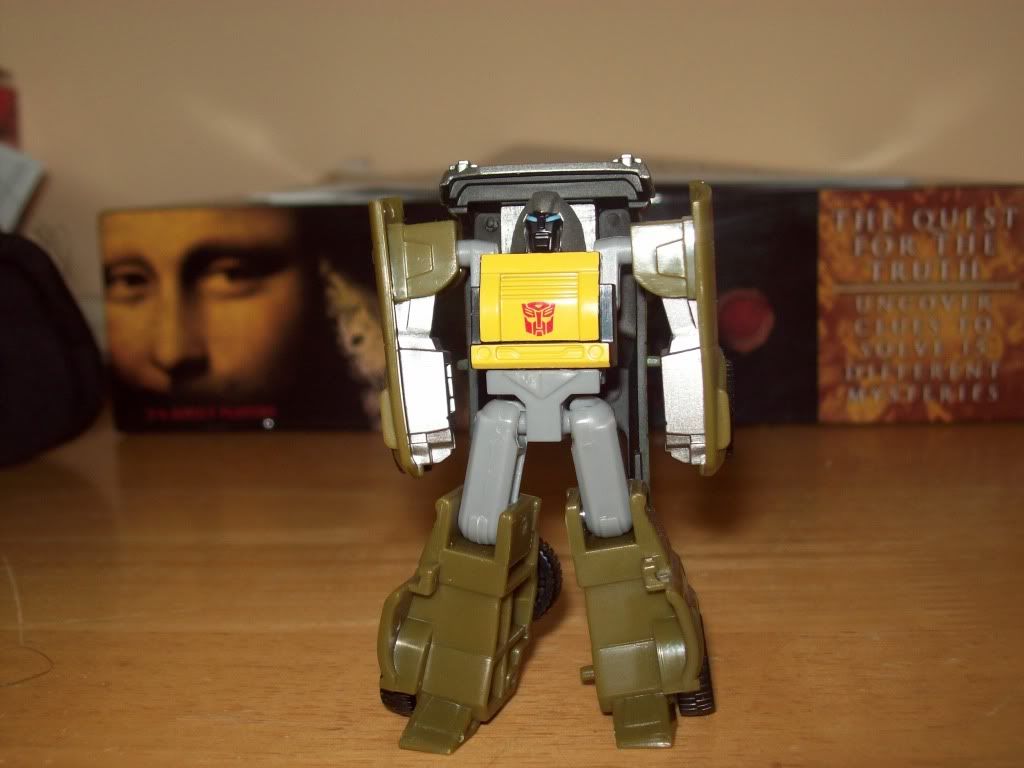 His vehicle is , once again a 4x4 jeep. I was however somewhat surprised that takara didn't paint in the back windows
On to beachcomber. Once again a blue and white dune buggy. But this time has a gun mounted on the back.
In robot mode an excellent likeness of his on screen self.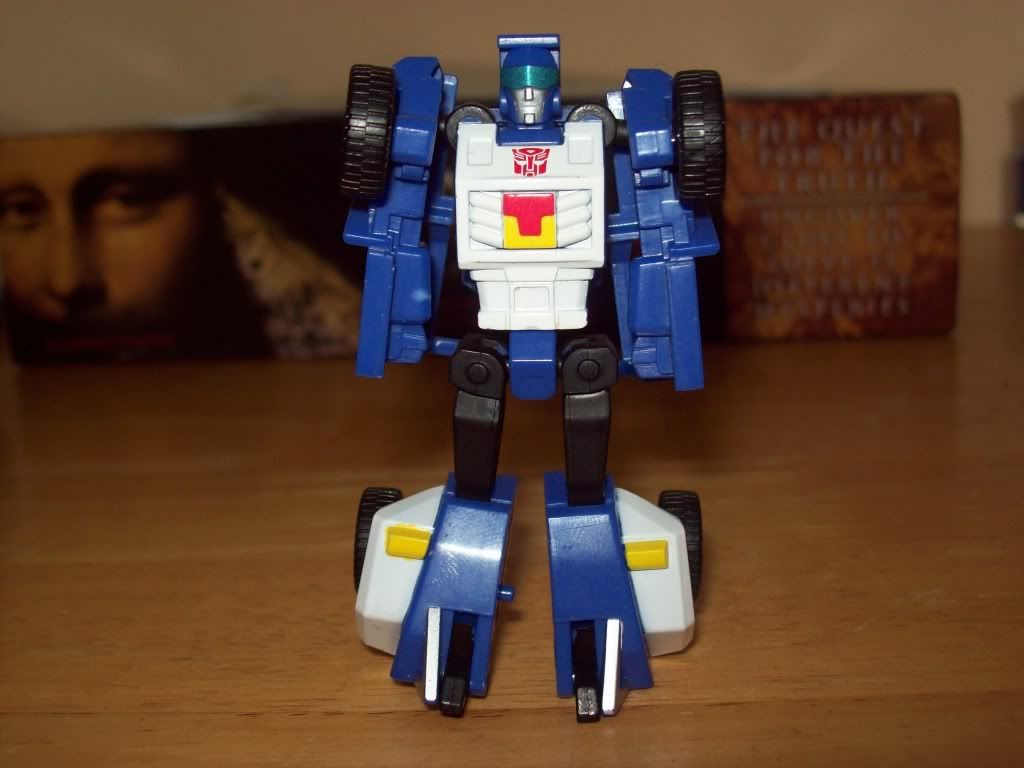 And finally we have Cliffjumper. This figure is actually a henkei exclusive and is ,surprise surprise, a repaint of the universe Bumblebee figure .
Quite a nice little guy and the head works much better as Cliffjumper then the dx release of the char.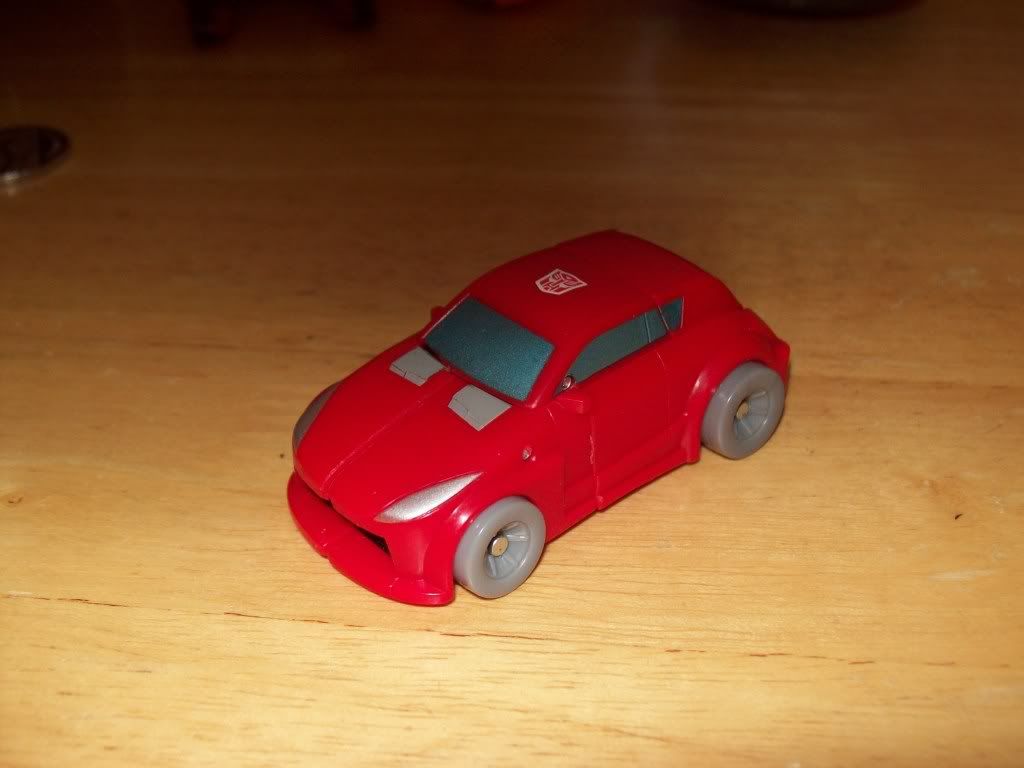 Well thats it for the Assault minibots so lets take a look at the spy team.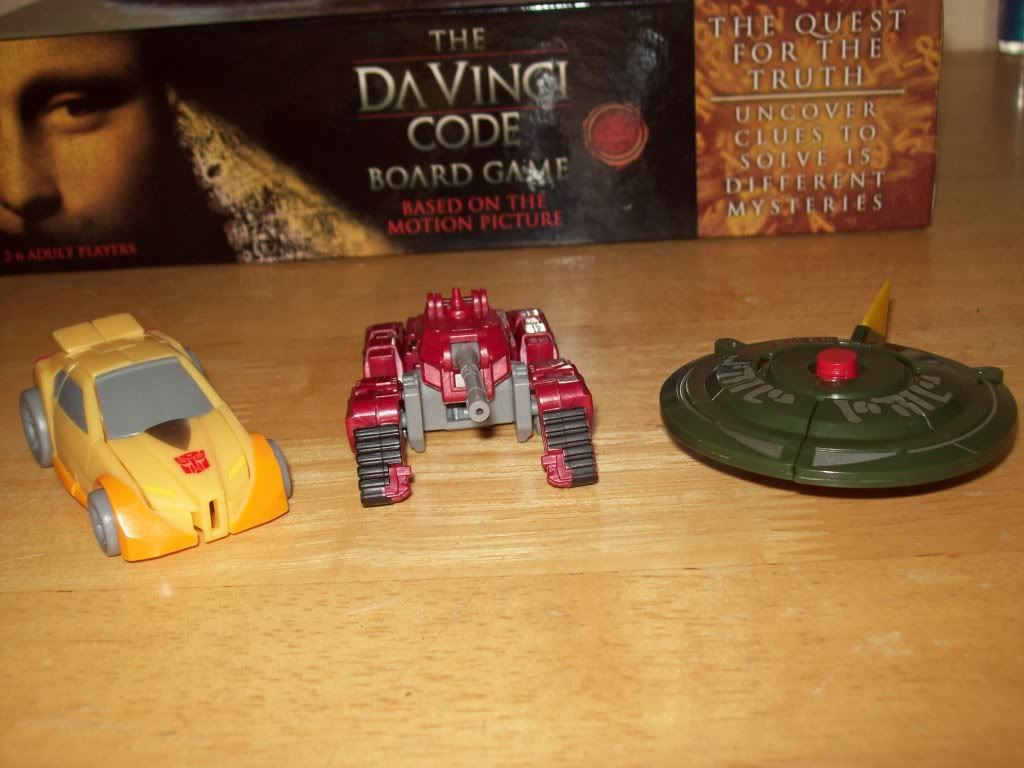 First up, Wheelie. Somewhere there is a hole in the fabric of creation caused by this toys birth. Because Hasbro/Takomy created a decent Wheelie figure! While I prefer the darker orange of the Hasbro release. The Henkei version is still a nfty lil figure
In robot mode wheelie is pretty close to his Onscreen self. And in a nice touch has his slingshot molded into one of the doors.
Car mode is a sports car mini ..thing. But looks much nicer then his original vehicle mode.
Next up ..Warpath!
Hands down the best figure of all six. In robot mode once again very close to his animation model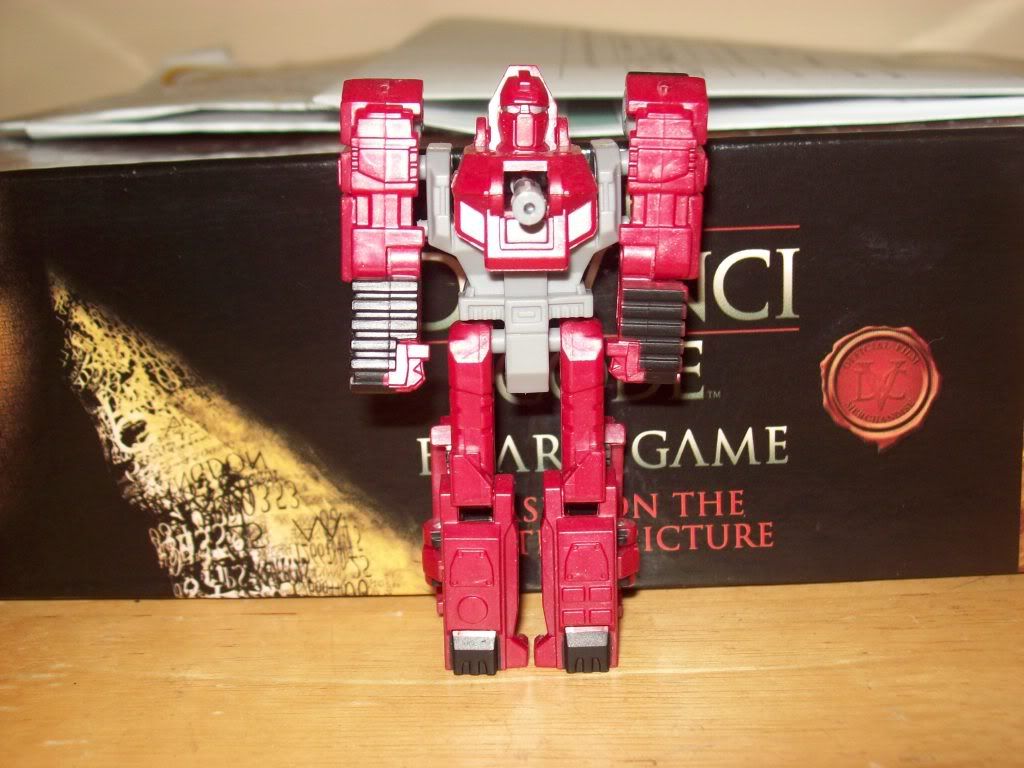 Due to the transformation he has articulation in his elbows and knees.
Once again Warpath becomes a tank. This thime however he is an "H" tank similar to Armada Megatron or more recently Animated Shockwave.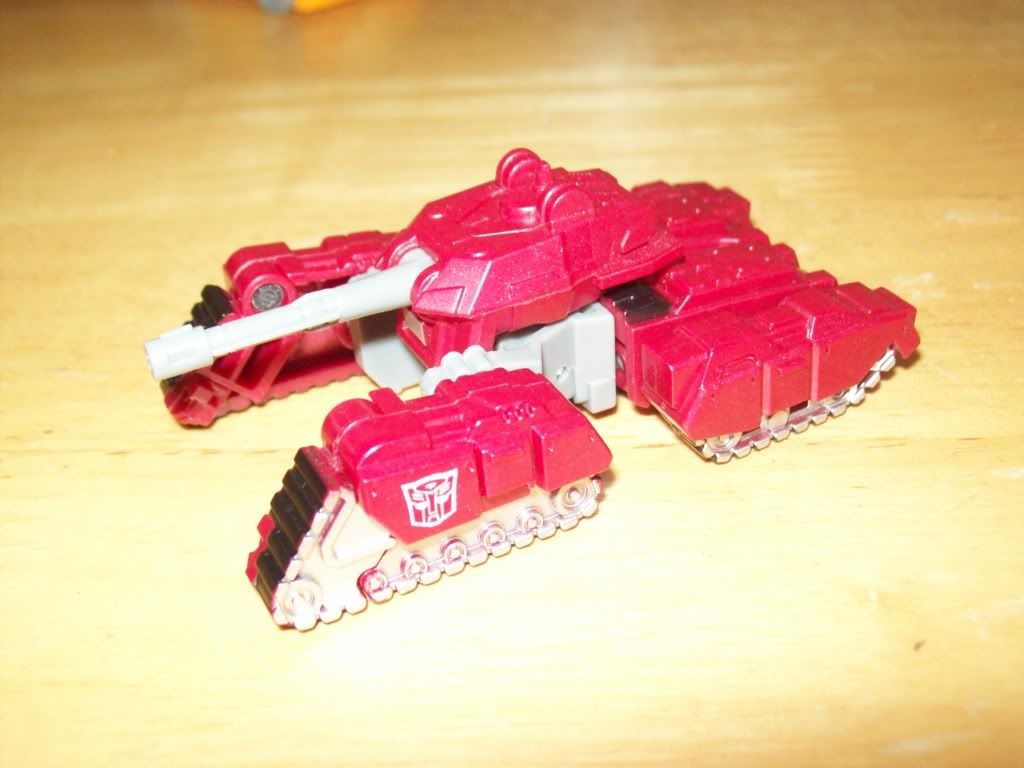 Great little vehicle. Turret can move Ever so slightly from side to side and the barrel can move up and down.
Finally we have Cosmos.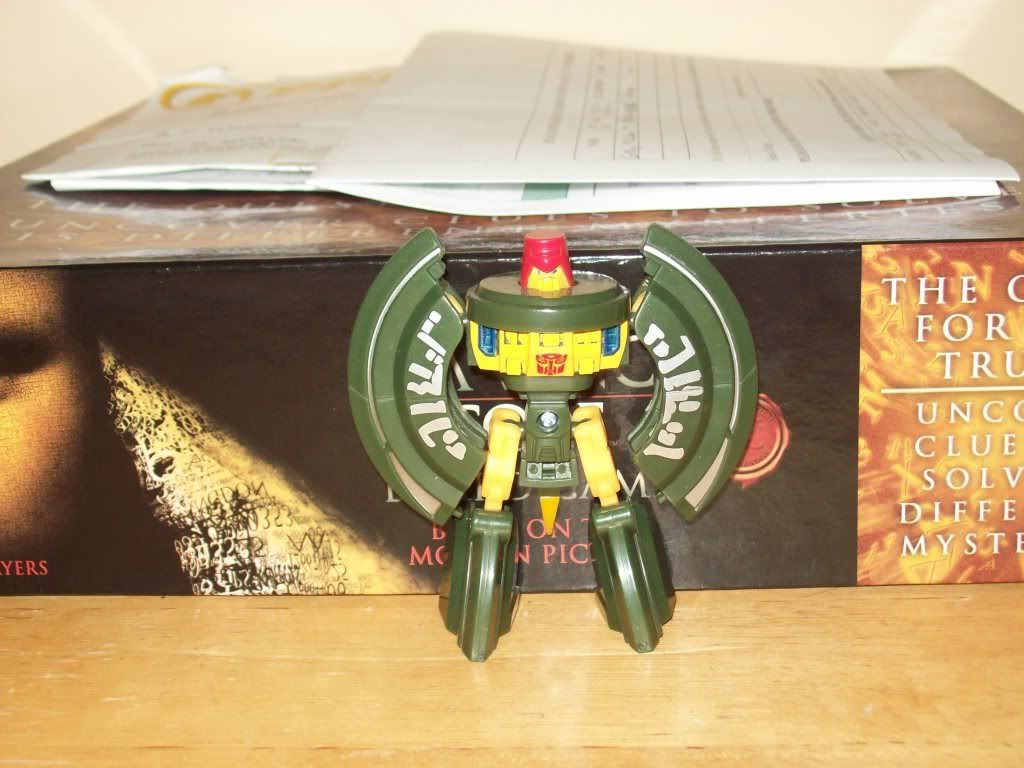 Looks pretty much like he did in g1 has articulated shoulders, hips and knees. One minor complaint. I would have liked him to have flip out hands as the sculpted detail is fairly obscured.
Once again Cosmos is a UFO.
A lot sleeker then his G1 "Space Nipple" mode. In a nice touch has his name spelt out in "Cybertronian"
So there you have em. Six great little figures. In my opinion the Spy team is the better of the 2. But i think it comes down to which chars you prefer. I highly recomend having at least one of these sets in your collection if not both. I picked both sets up from Modelmania
scores for the sets are Assault 4/5. Spay team 5/5