Post by Potatoprime on Sept 25, 2010 12:05:36 GMT
The opinions expressed in this review are my own only. your millage with this toy may vary.
Whne I first saw the pictures of Hailstorm i thought it looked pretty good. When I got him however I was imensely dissapointed
Lets start with alt mode. Hailstorm is a little green missle tank
As well as being quite small my main problem with this mode is the factthat the parts that form the front grill do not lock into place they just kinda rest together. What few paint apps are there are pretty nice. the missile rack is nicely poseablebut not capable of a full 360 degree rotation.
Transformation to robot mode is extremly simplistic and quite boring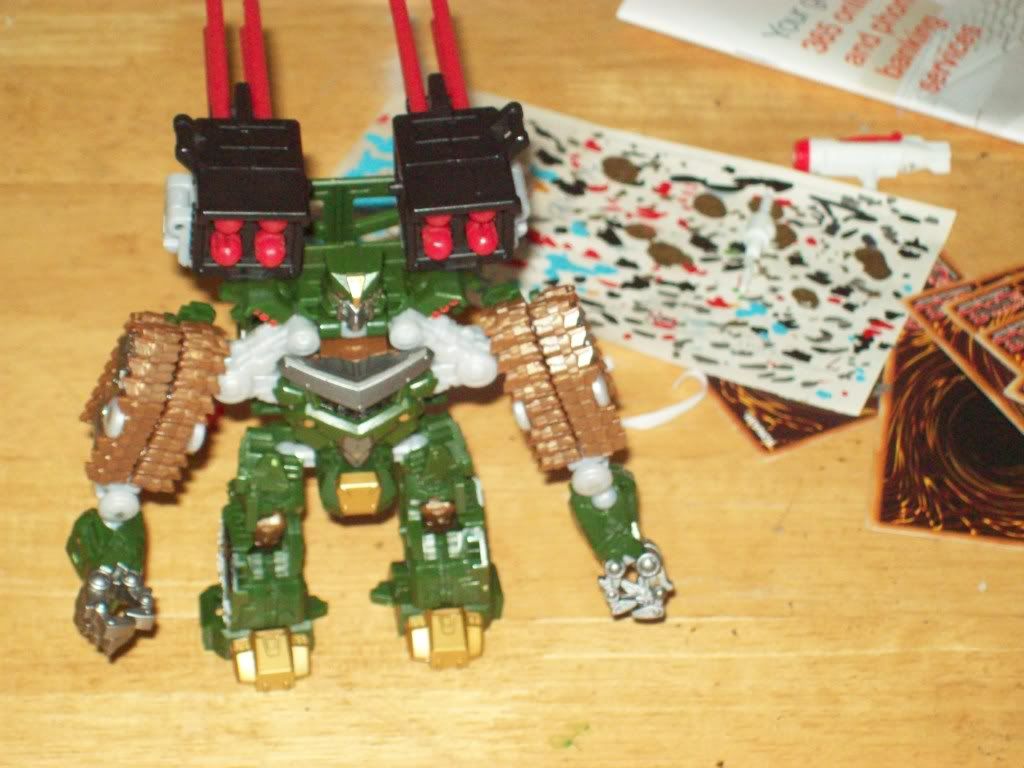 Again very few paint apps on the bot mode. The face is quite nice though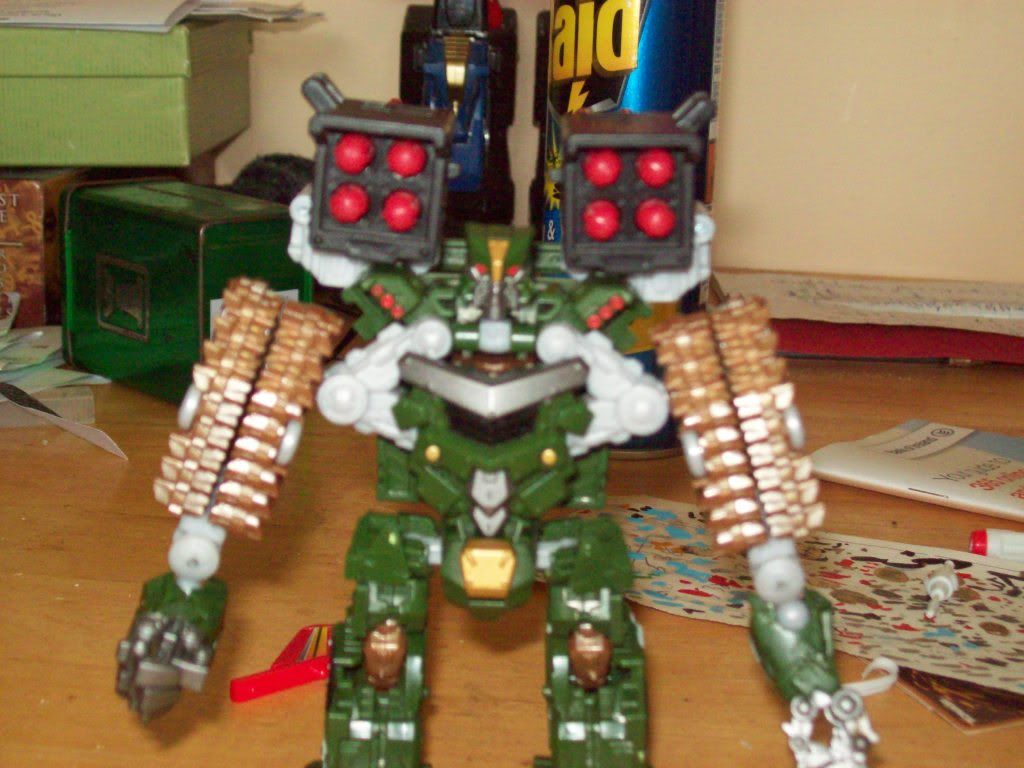 the proportions are AWFULL. He has short stubby leggs and long gorrilla arms. not helped by the fact that his shoulders seem to be jutting out of the middle of his abdomen
Trying to pose the arms gives you something like this
The view from the back is spiled by the giant sticks protruding from his shoulders. They are for the gimmick which i will get back to later.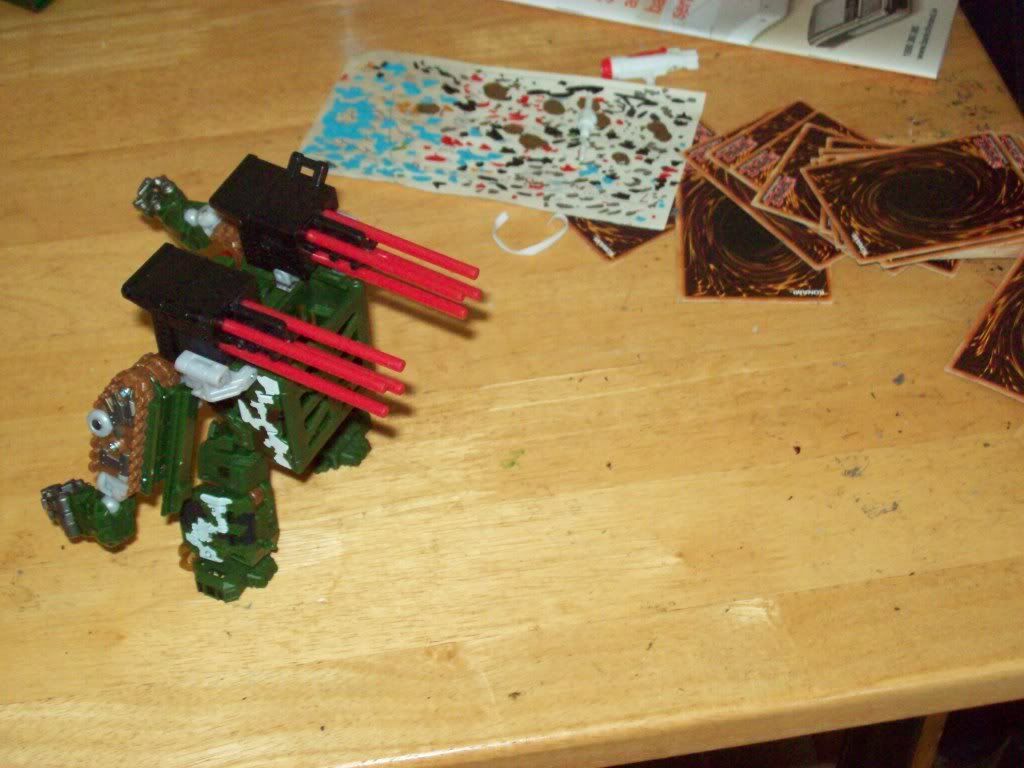 Hailstorm is also extremly short and top heavy
Articulation would seem basic on a scout figure.
Arms move up and down the in and out articulation is pretty much useless due to where the shoulder joints are located
the lower arms are on ball joints but again due to positioning just look silly. The lack of opening fingers on claws that big is dissapointing
He has ball jointed hips and a very strange knee hinge that makes it look like he is folding his leg in half . annnnnnnnnnd thats your lot.
Now hailstorms gimmick revolves around that missle pack that makes up a third of his alt mode. he has 8 pressure fired missles that quite frankly dont launch with any degree of success. they cant be launched from the vehicle mode at all witout pulling the rack outta its housing. I have allready pointed out their inpact on bot mode.
So all in all i cannot recomend this toy Poorly thought out and very sloppy paint Qc (mine had the silver from the chest running down over all the other paint apps)3/10