Post by Potatoprime on Mar 25, 2010 12:26:57 GMT
I am very glad to finally have this toy. Part of the cancelled season three wave and then released as a Toys R Us exclusive in the us deluxe class Arcee is a pink sports car. Its so very very pink.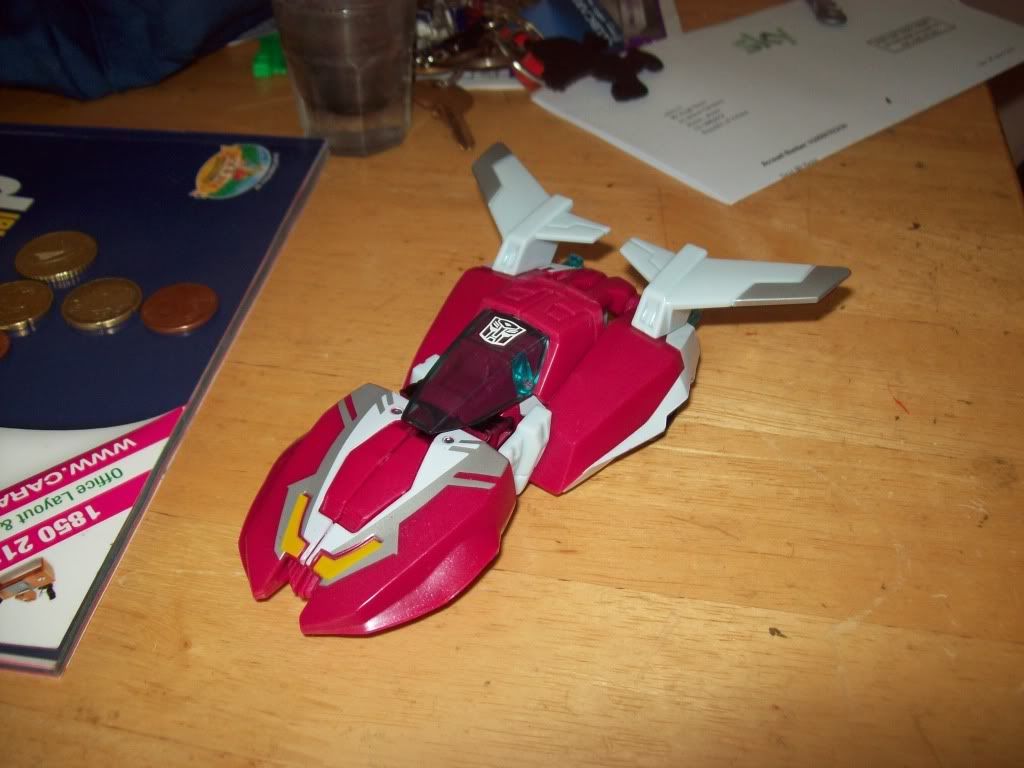 The pink doesnt overwhelm the toy though as the white on the rear and silver around the hood break it up nicely. There are also some yellow painted headlights on the hood. The windshield and exaughst pips are clear blue plastic. There is a black Autobot logo tampographed onto the windshield. My only gripes about this form is that you can kind of see her head peek a booing from between her hands at the back. The spoiler is detachable so if it looks silly to you (as it does to me) you can take it off and set it aside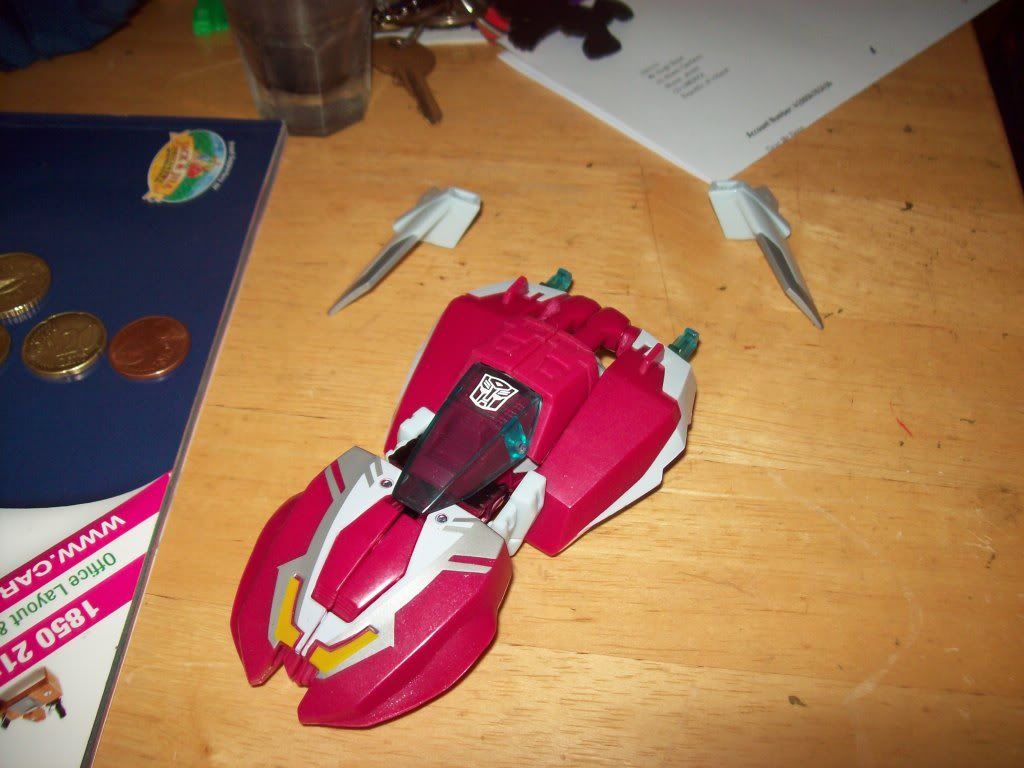 Personally I prefer the way the car looks without them.
Transformation is about what youd expect from an animated deluxe. though there is a mold flaw where one of the hoods locking tabs keeps the knee from locking fully in bot mode.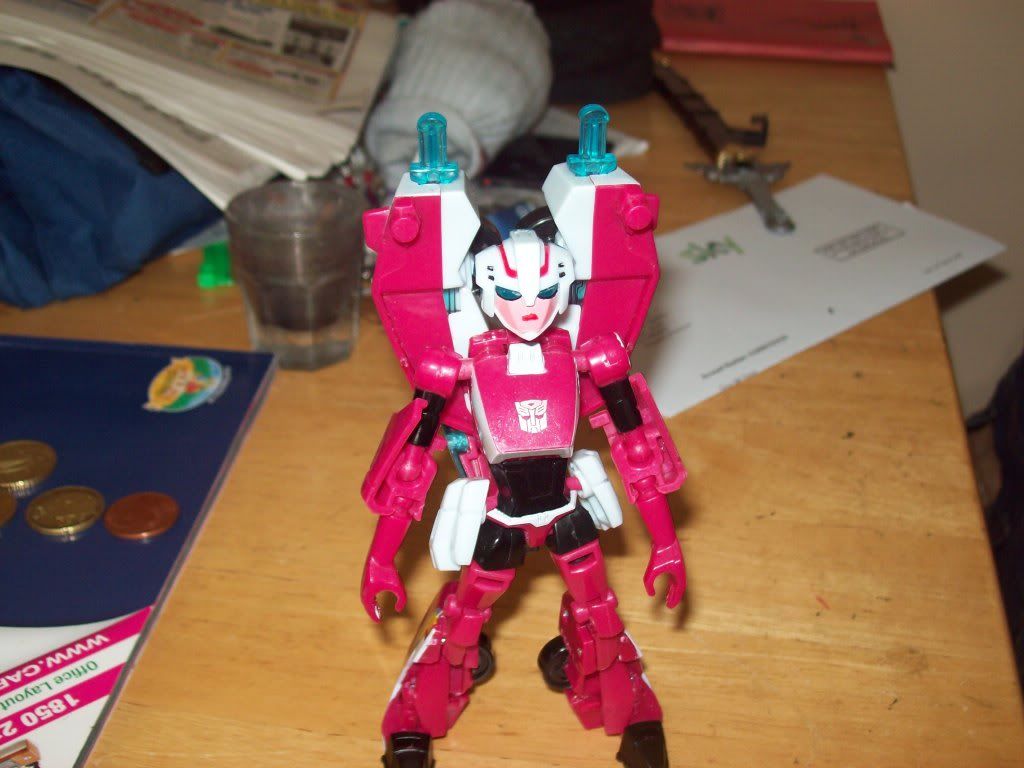 I love Arcees bot mode. As with car mode you can have her with the wings attached or leave them off. She gains a lot of black on the upper arms ,hips, lower torso and feet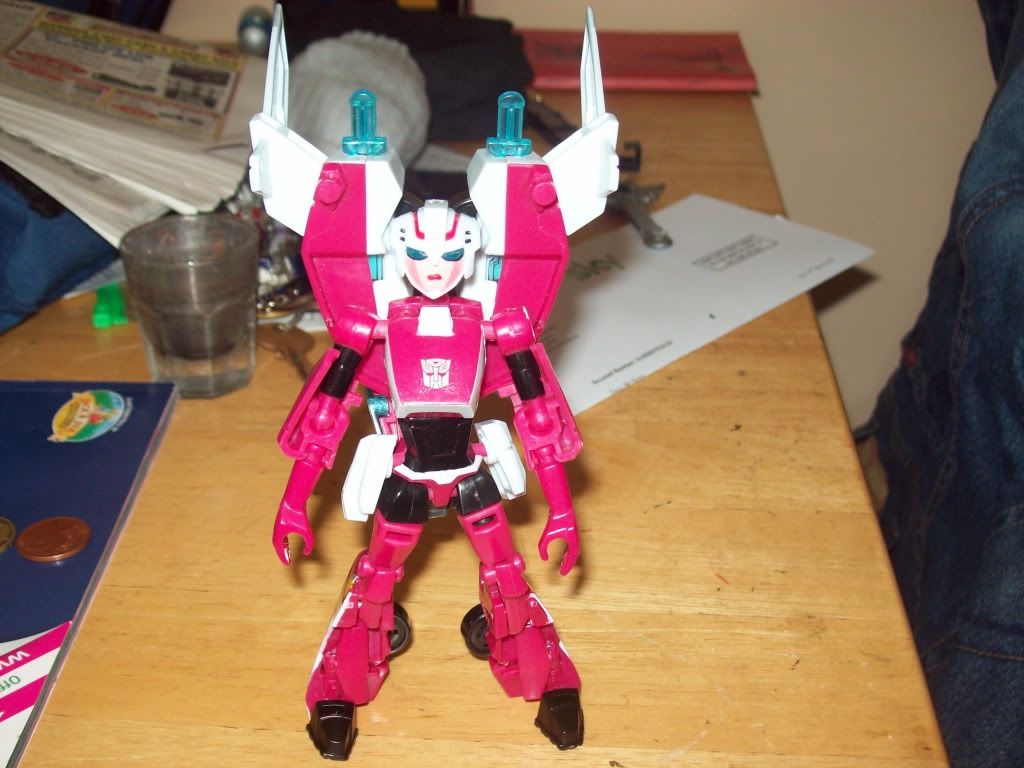 They give off a flight pack vibe when they are on.
The head is nice and characterful as per usual but was missing a few minor paint aps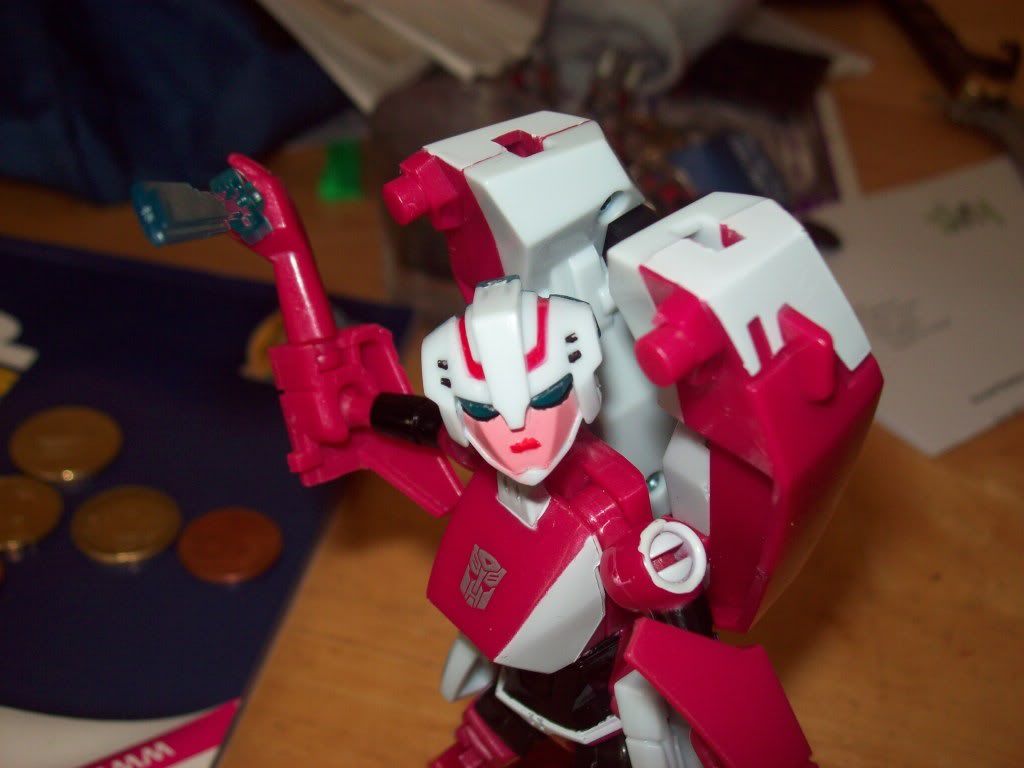 30 secs with a paint brush to paint in the lips and the lines under the eyes and the sculpt really pops.
Excellent light piping here as well.
The clear blue exaughst pips are actually handles her her weapons, a pair of swords ala IDW.
Thanks to her poseability she can pull off some quite excellent poses with them.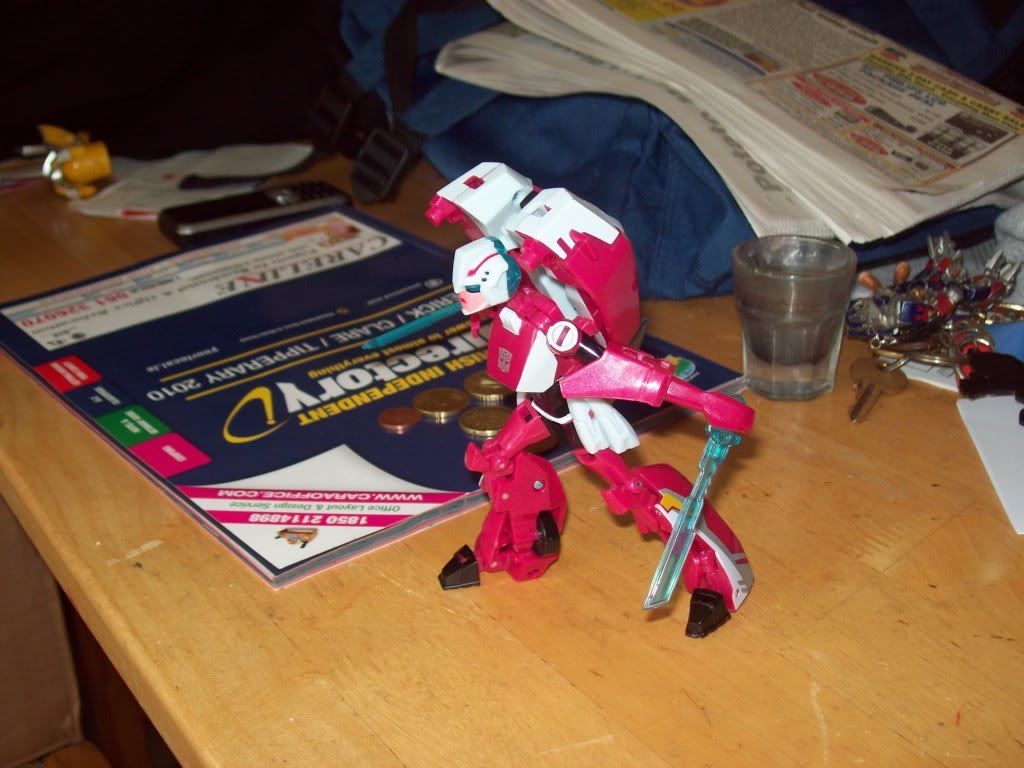 Speaking of poseability she has a ball jointed neck, hines AND balljoints for the shoulders, mid torso swivel, ball jointed elbows, rotatinf of the forearms , ball jointed hips, swivels just below the hips, hinged knees and the feet can rotate and pivot up and down. the hip armour is also on ball joints.
All in all Arcee is a worthy addition to the animated ranks. She's not perfect by any stretch of the imagination but her flaws are all both easily remedied and forgiveable. The only one that I consider major is the design flaw that prevents the knee from locking .
4.5/5