Post by Potatoprime on Jul 2, 2010 15:10:47 GMT
Yeah I know I was supposed to do this a month ago but You can just call me the lord of procrastination
Mindwipe was figure I was initially gonna pass on but warmed to as more info about him was released. I am really glad i changed my mind
So Mindwipe is a voyager class figure from the Nest range
He is a Dark green Stealth jet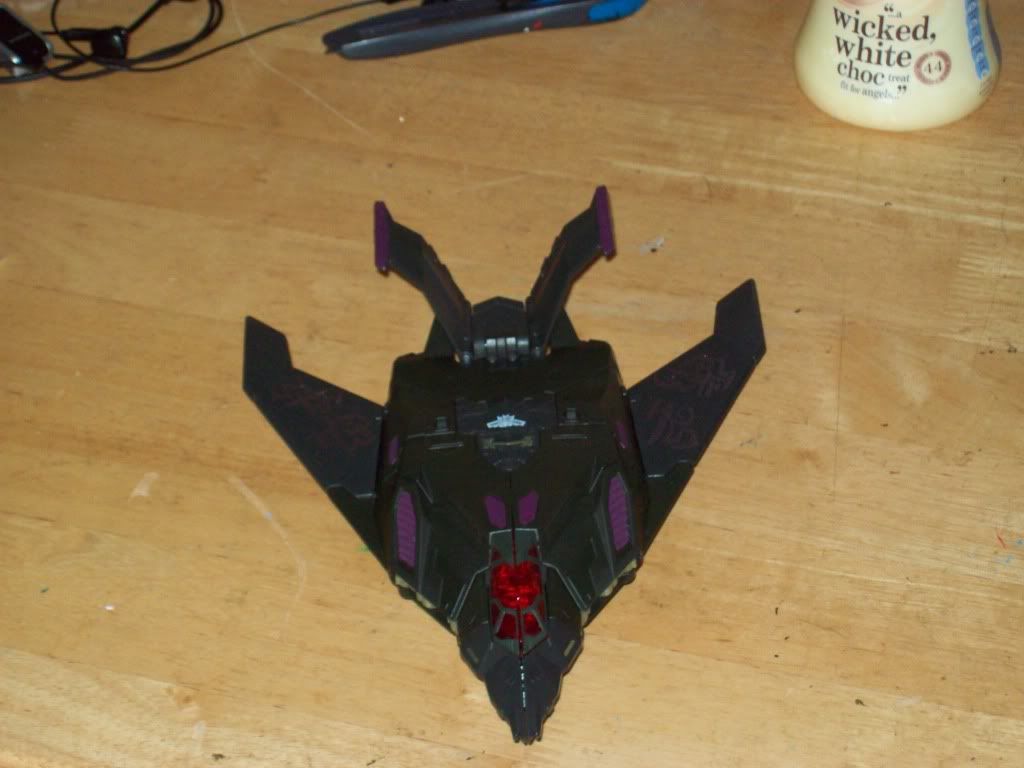 Some purple highlights and translucent red serve to break up the green. He has silver tattoos on his wings. I will say this I hate em. Didn't like em on Starscream, don't like em here
This may be the slimest voyager jet Hasbro have ever put out. If you look on the underside you can see virtually no robot kibble
Transformation Is Straightforward without being overly simple.Some nice automorph elements on the wings
Robot mode is nice and adds a lot more colour to the figure.
It follows the trend of mixing rotf styling with more traditional transformer elements
the new colours are , Gold on the hands ,an off white to the upper thighs and lower arms and a reddy orange to the torso and vents on the chest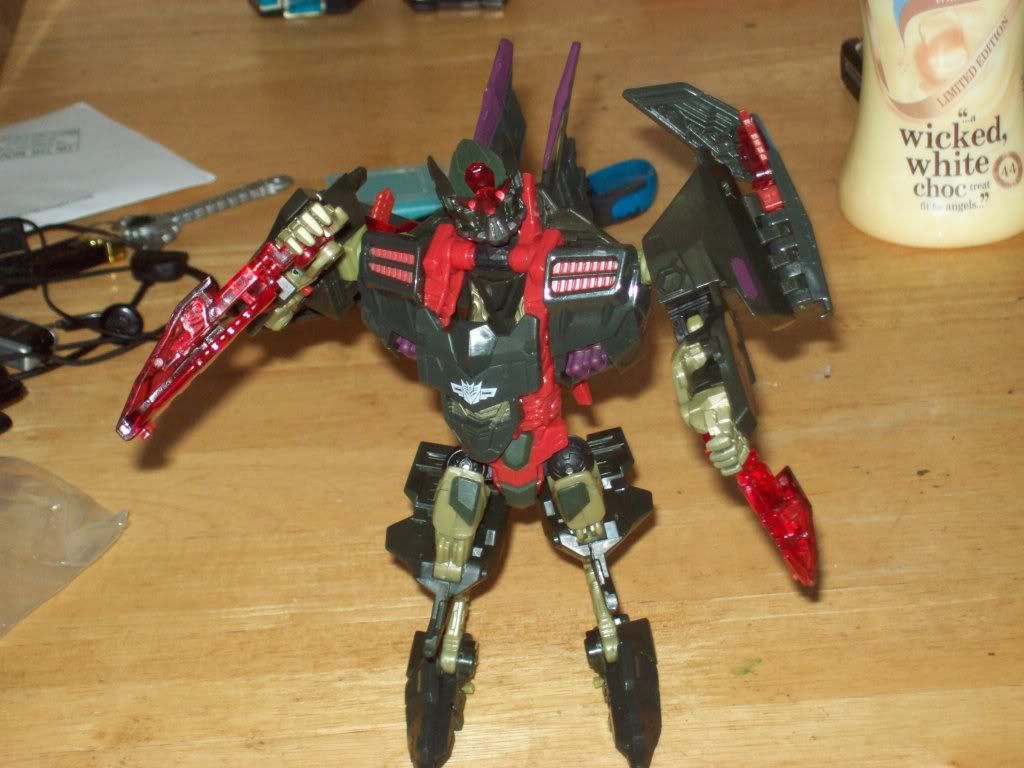 For those of you who , like me do not like the chicken legs you can leave the legs positioned in a more G1 like position without sacrificing any of the poseability.
I love the head sculpt on Mindwipe in the right light the two eyes under the visor really give off a manic stare kind of vibe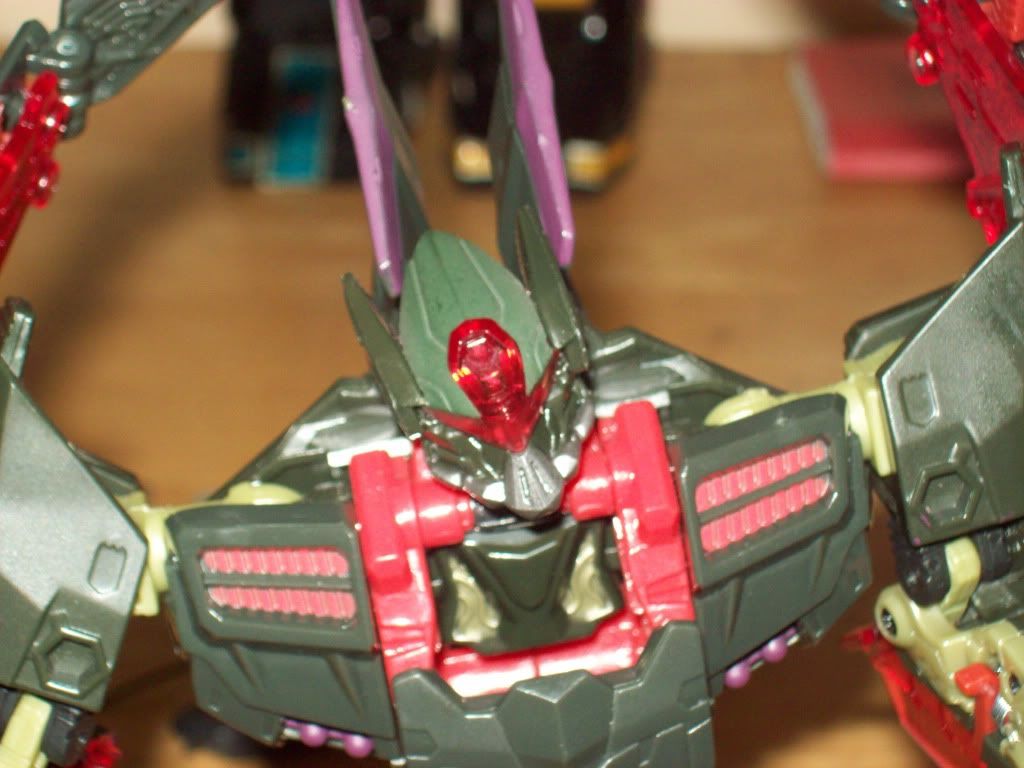 His gimmick in bot mode are 2 deployable blades on the forearms. These are spring loaded and make the blades pop up into the figures hands
While I think the figure suffers a small bit for this gimmick he can get some nice poses out of em
Poseability wise mindwipe has, a ball jointed and hinged neck ,hinged and swiveled shoulders ,doudble hinged elbows. Swivel and hinged hips ,hinged knees and a foot swivel.
Lastly Mindwipe has an unoffical bat mode. This looks really nice for a fan mode
The figure has one more gimmick. In jet mode he can combined with Skystalker. I dont have skystalker to hand at the mo so I'll just describe it . Skystalker just sits on top of mindwipe in alt mode. Simple attaches vie two pegs to the holes on top of Mindwipes jet mode.
So all in all a very very nice figure. Gorgeous alt mode,Nice bot mode and a sweet unnoffical mode.One or two minor knocks like the lack of hand articulation due to the blades and those stupid tattoos Worthy of addition to any collection. Jay was kinda enough to supply me with this figure
9/10