Post by Potatoprime on Nov 16, 2010 12:37:55 GMT
Jazz is the 6th figure from the Human alliance line and the 2nd figure based on a movie 1 character. He comes packaged with A motorcycle and A small figure of Lennox
Ill start with the lennox figure. It dont look like Josh Duhamel. So it fails in its primary goal. Other then that it does what every other HA figure does in terms of articulation . Its not Sgt. Epps terrible but its still pretty bad
The motorcycle is pretty cool looking in bike form. It's not the third bike sister but a weapon for Jazz.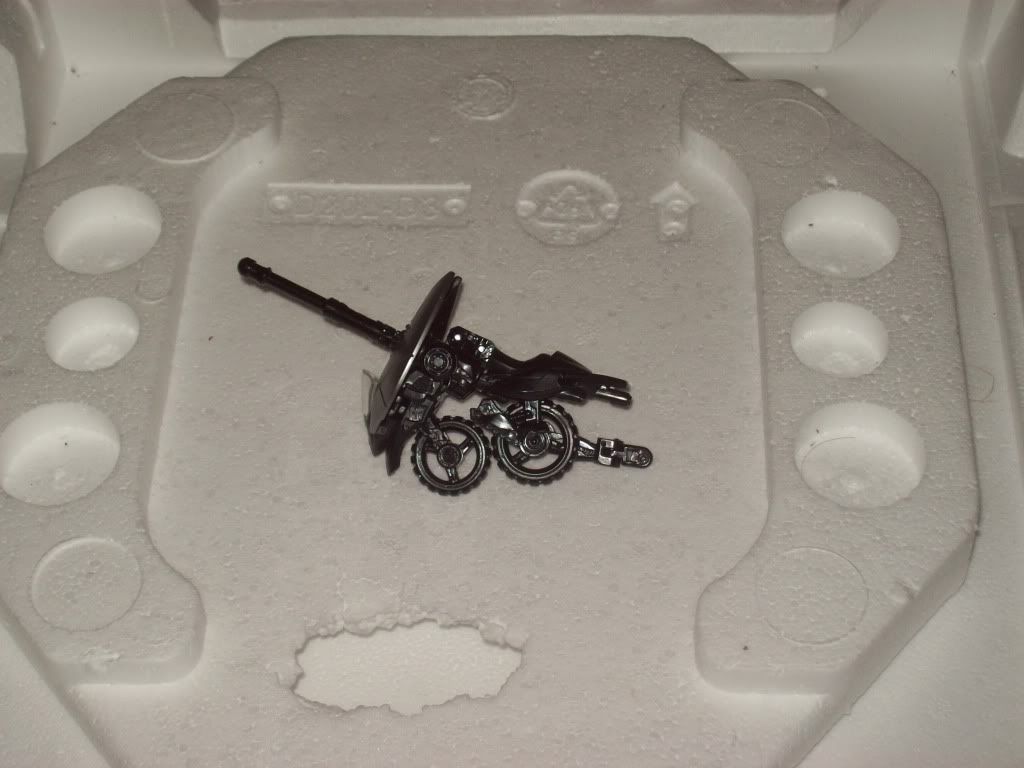 Jazz in vehicle mode is Fantastic !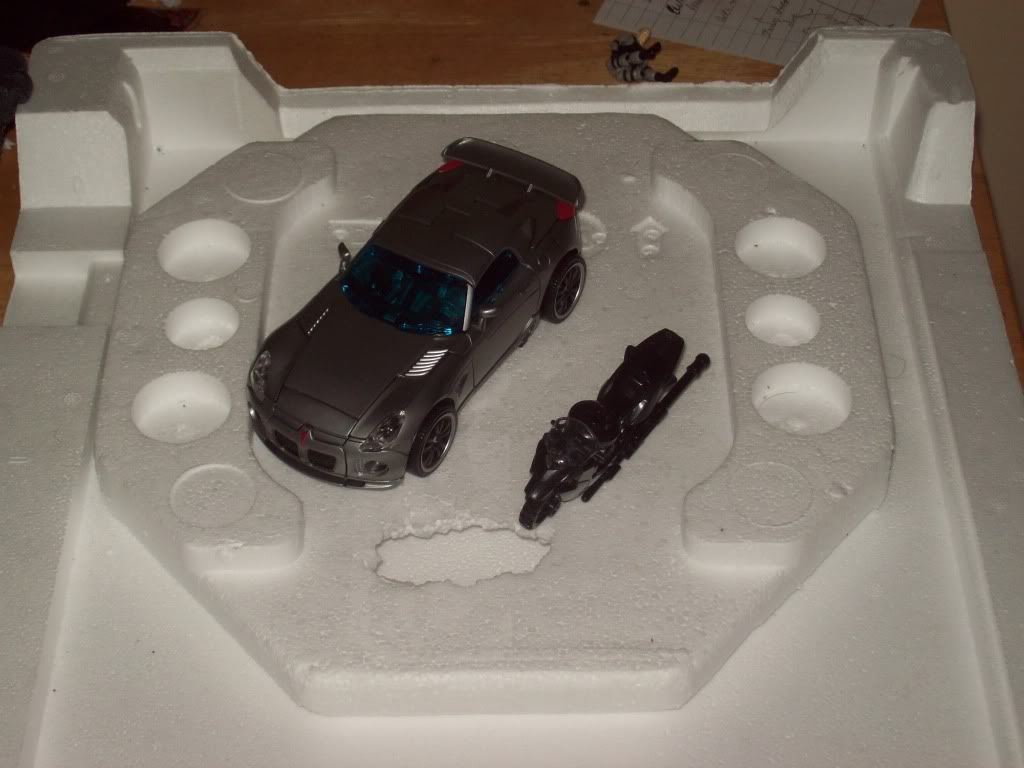 The whole car is painted in that lovely silver paint Hasbro has been slapping on the rotf cars. The windows are all tined blue and the headlights are a clear plastic. The rear lights are painted in red and the front grill is black. Its a very very nice representation of the Pontiac Solstice.
Jazz is tiny in car mode being just a little bigger then a generations DX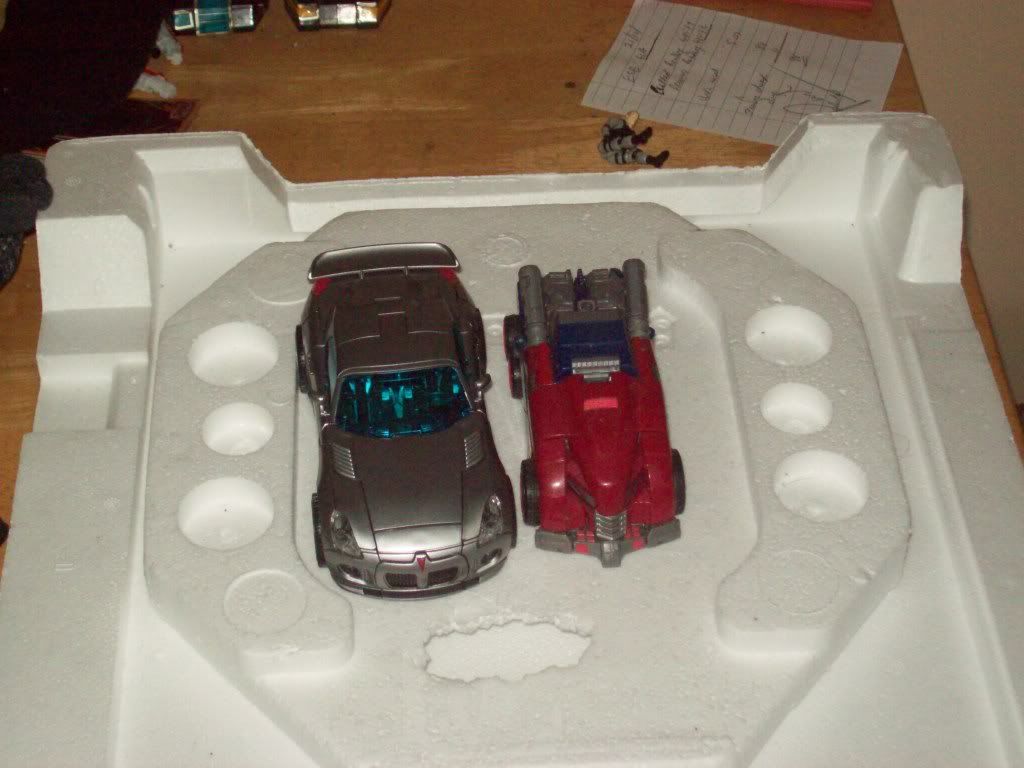 Transformation is nicely complex with some amazing engineering. Not an inch of space was wasted on this figure.
Some touches such as the way the fore arms form from the doors and the way the chest is formed are a joy to behold.
Jazz in robot mode is PHENOMINAL. New colours added are golds and coppers all over the arms and legs
From that small car one of the bigger HA bots emerges
This figure is much much better proportioned and more screen accurate the the DX figure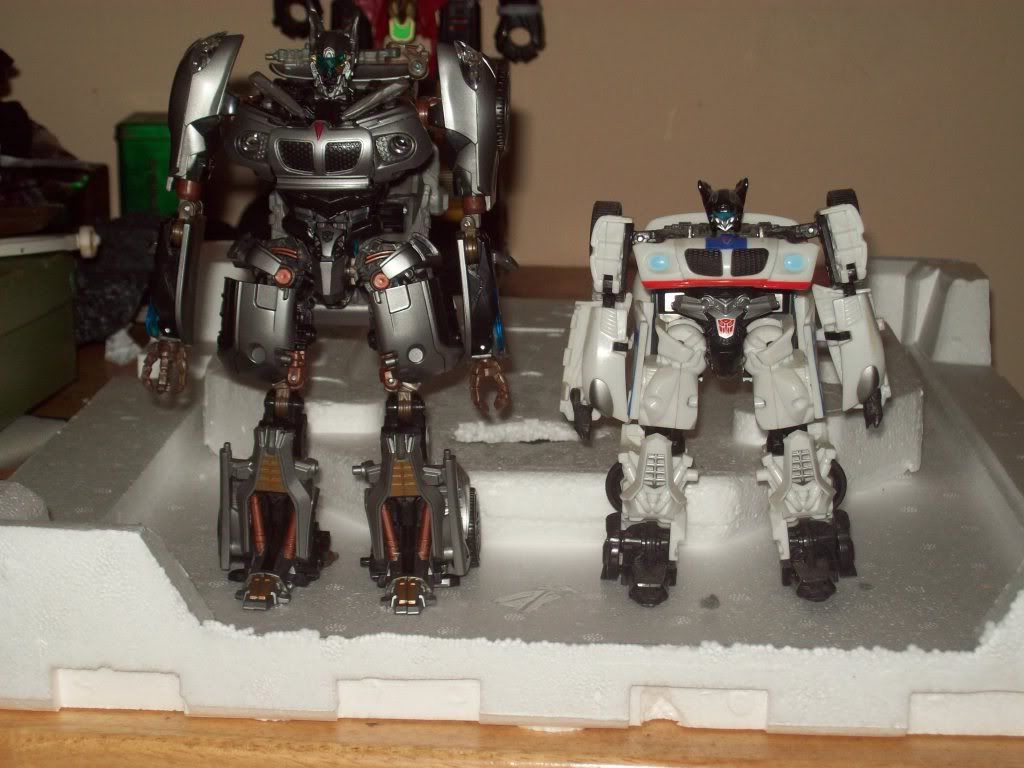 He also sports the best (in my opinion) Head/battle mask gimmick of the line
A little level on the back of his head allows the visor to raise and lower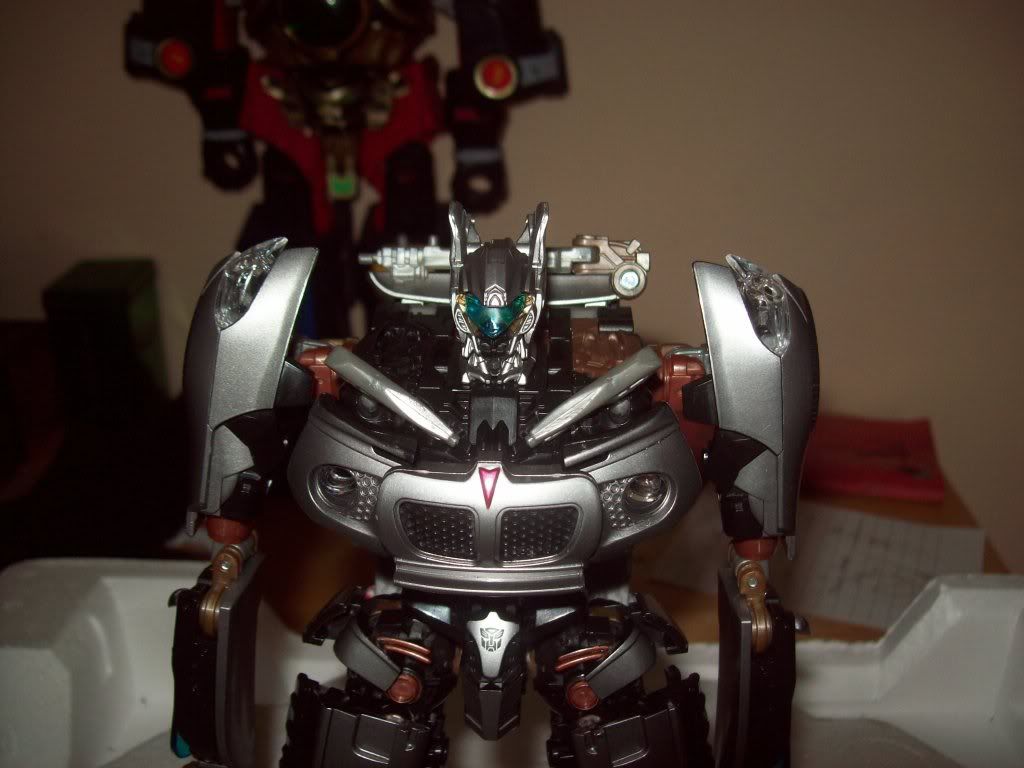 The mechanism works so well you can barely register the movement of the panel on his head.
His Human alliance gimmicks are perhaps the weakest aspect of this figure. The panels on his lower legs lower and some guns fold out. He also has a shoulder cannon with seat. A nice nod to g1 Jazz's toy. The figure can also ride the bike gun but this is flimsy at best.
Jazz may have the best articulation of the line with full ranges of motion on both legs and arms
Worth noting is that even with the gun attached Jazz is rock solid on his feet
This is without a doubt the best figure of the line so far. It's a crying shame that it will never see the light of day over here
So now that I own all the molds i can rate them in order from best to worst (again my opinion only)
1)Jazz
2)Bumbleebee
3)Barricade
4)mudflap/skids
5)sideswipe
So if you come across the chance to own Jazz go for it. You wont regret it
9/10